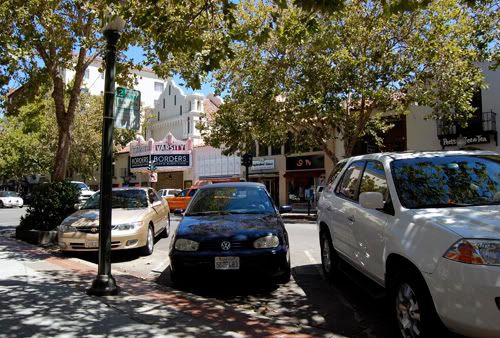 We spent the afternoon in downtown Palo Alto on University Ave.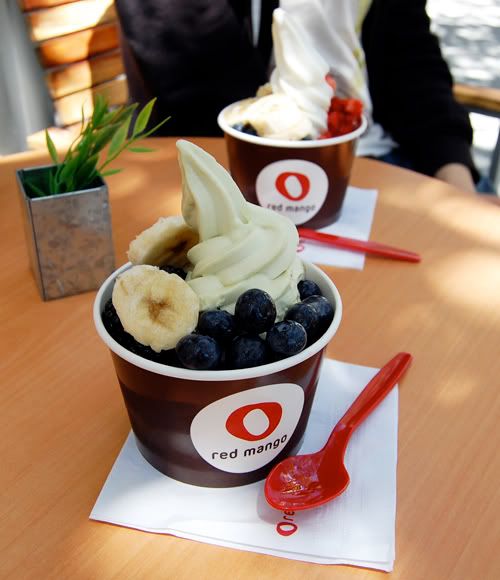 We stopped to get a treat at Red Mango, a frozen yogurt shop. I wish I could eat it all...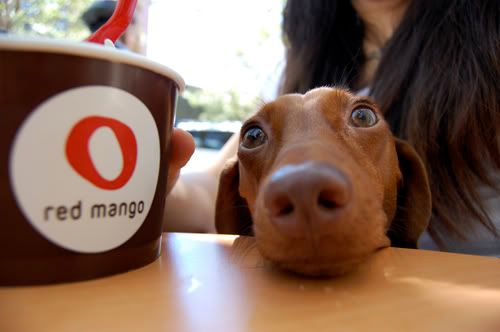 I'm just dying to have some!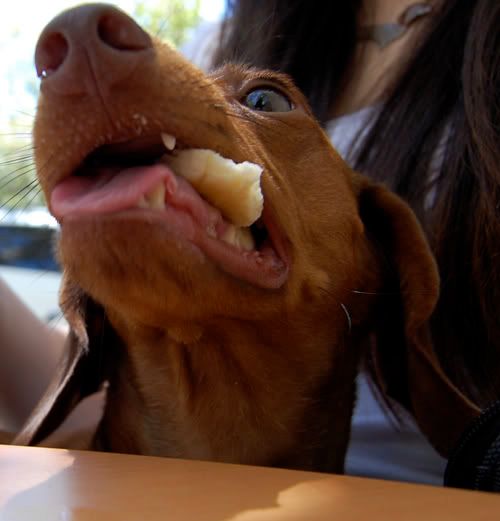 Yummy banana!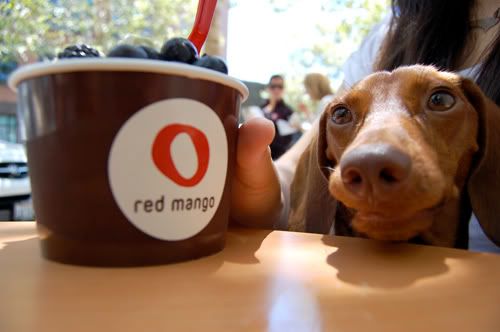 Still chewing.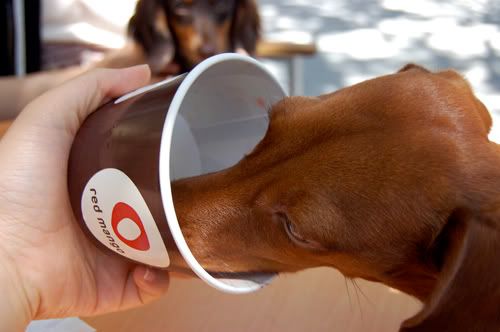 Nina always lets me have the yogurt soup at the end.
Yellow banana,
Franny