Nina made these very tasty treats for the dachshund meet-up this past weekend. I could eat them for breakfast, lunch, and dinner.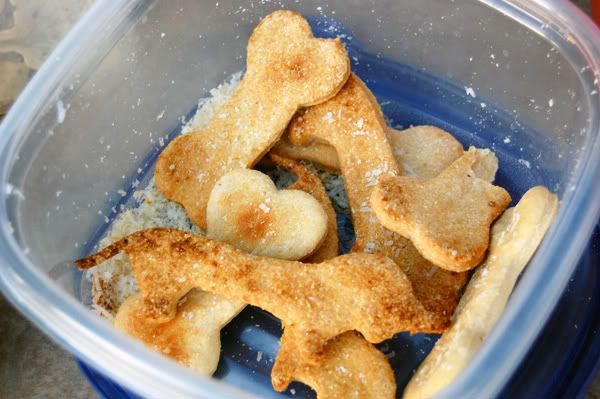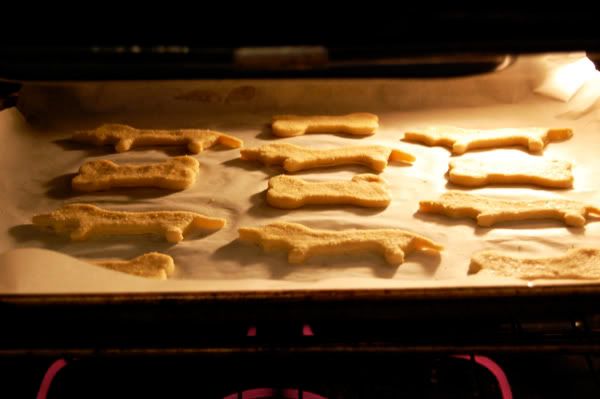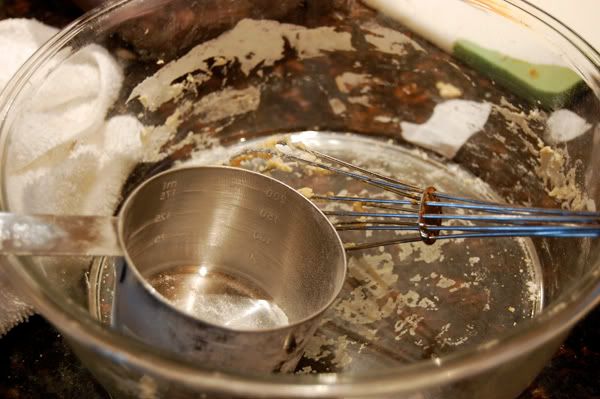 Here's the recipe:
2 cups all purpose flour
1/2 cup grated Parmesan cheese
1 large egg
3/4 - 1 cup low sodium beef stock
1 cup of corn meal for rolling out treats
1. Preheat the oven to 350 degrees
2. Mix the flour, cheese, egg, and 3/4 cup of beef stock together until it forms a dough. Add the remaining 1/4 cup of beef stock if the dough is too dry.
3. Sprinkle cornmeal on bread board and roll out dough to 1/4 inch thick.
4. Use cookie cutter to cut out shapes.
5. Place on greased cookie sheet or parchment lined sheet.
6. Bake 15 to 20 minutes or until the bottoms are golden brown.
The dachshund and bone shaped cookie cutters were purchased from Sur La Table.