Lucky is Pony and Keith's cat. He is accustomed to being the only "child" or animal in the house. He hates me! It really makes me sad. I try to play with him and get close to him but he growls, hisses, and swipes at me. I am definitely scared of him.
This is as close as I can get to him.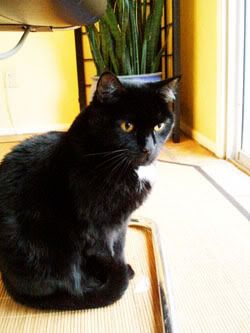 He prefers being alone.

Sigh,
Franny