I was left alone for most of the day while Nina and her sister Pony went shopping in West LA. I was bored, lonely, and sad! To make up for it, Pony made me a special lunch.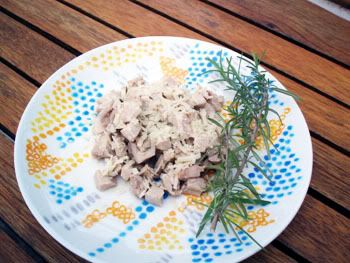 Rosemary chicken topped with a little Gruyere.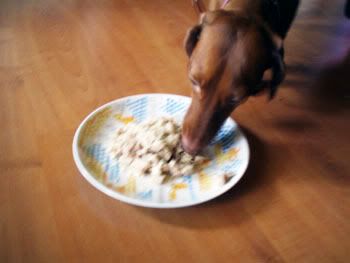 I love chicken and cheese!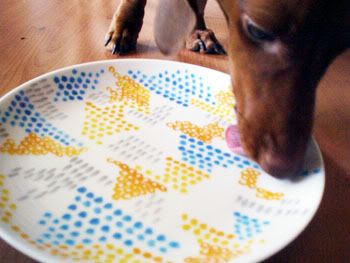 5 seconds later...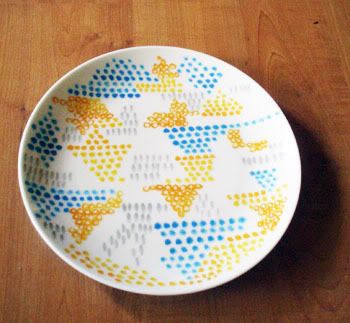 More please!
-Franny