Nina and Pony and Pony's boyfriend Keith went for brunch at
Saddle Peak Lodge
. I couldn't go but here are some pictures.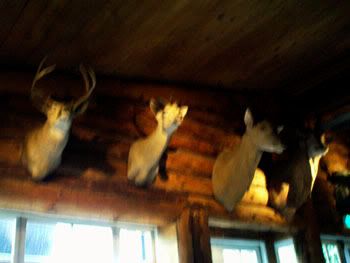 Nina loves animals but also the meat, like me. Sorry if this offends anyone who doesn't eat meat or anyone who is against the practice of taxidermy.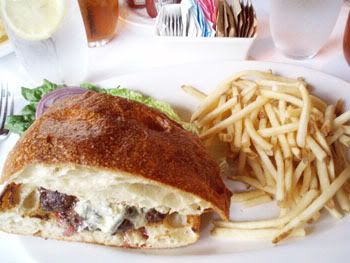 Kobe chopped steak sandwich with St. Agur blue cheese & garlic fries.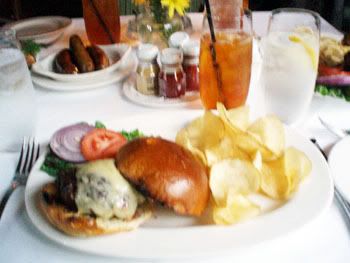 Buffalo burger with Gruyere cheese and homemade potato chips.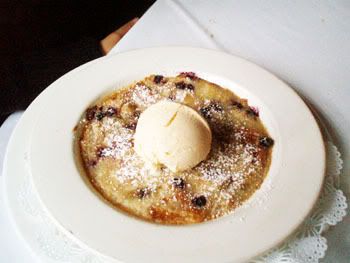 Warm banana bread pudding with blueberries.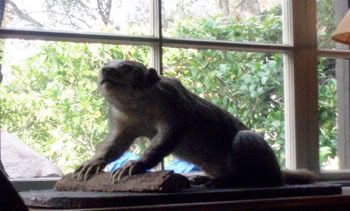 A badger! I would tear it apart.
Ciao Chow,
Franny