The weather was very nice today so Nina took us to the dog park. It was Brody's first time going out and socializing with other dogs.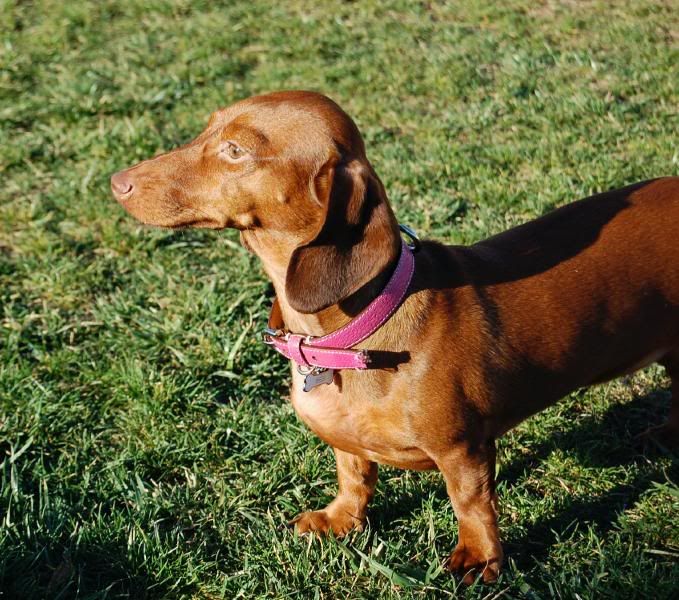 I think I see dachshunds...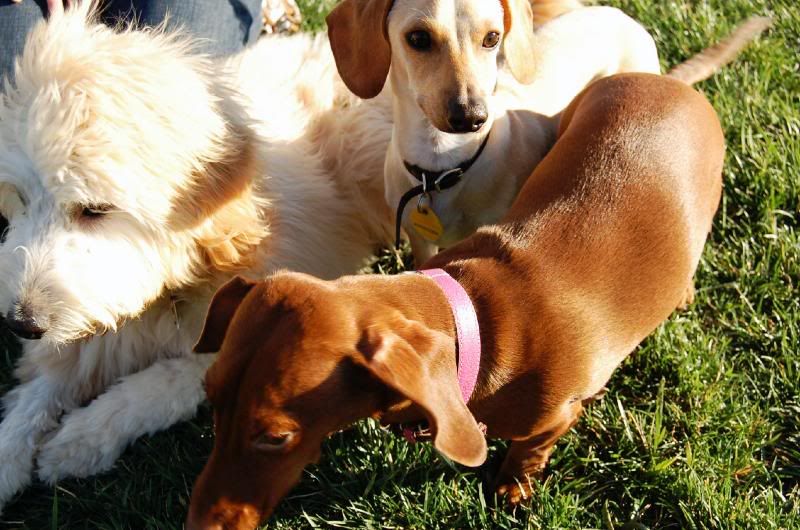 I made some new friends with creamy, pale complexions.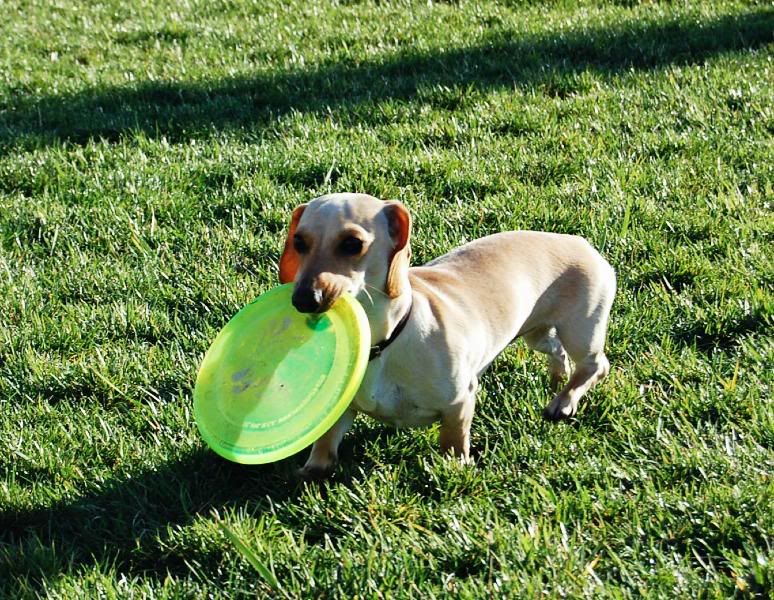 This is Atticus, a short haired cream doxie boy. He's 10 months old and much too young for me.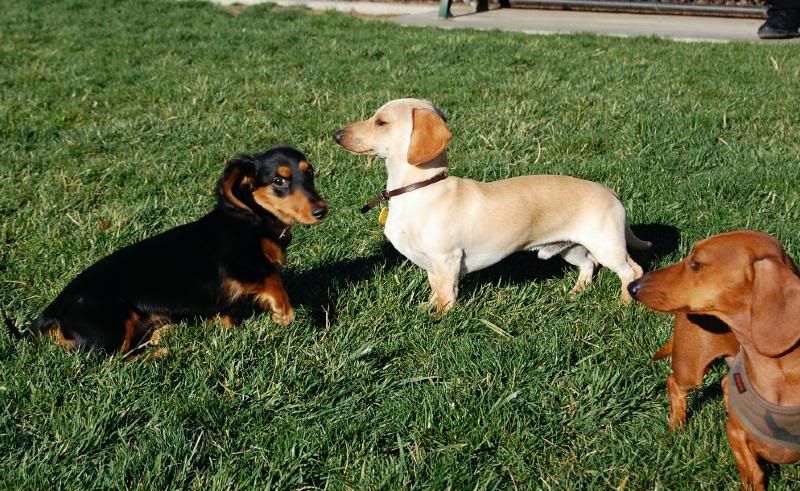 Brody seems a little nervous.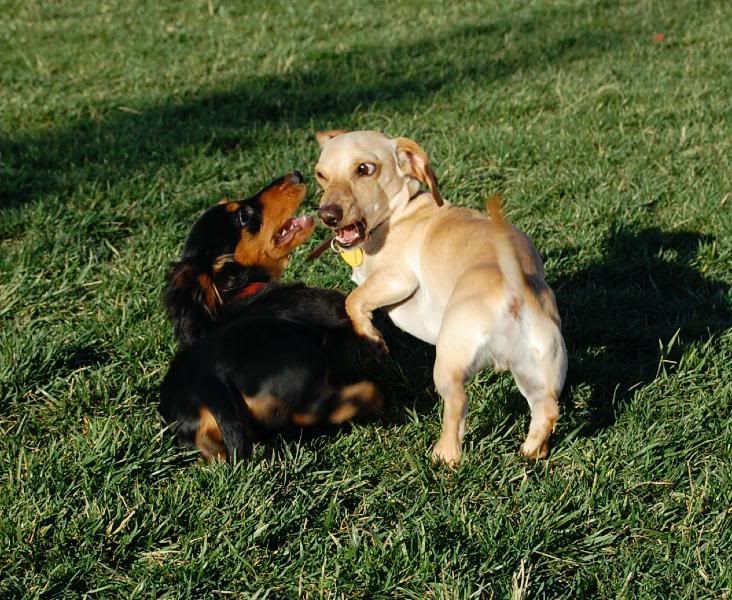 Brody and Atticus are getting along great.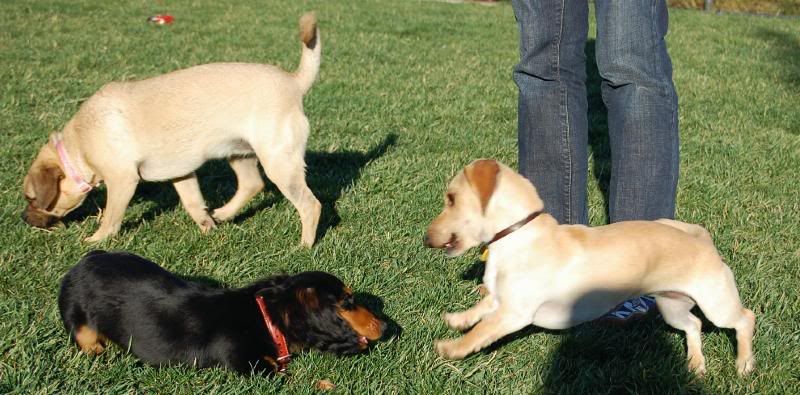 Next time we see Atticus, Brody will be so much bigger than him!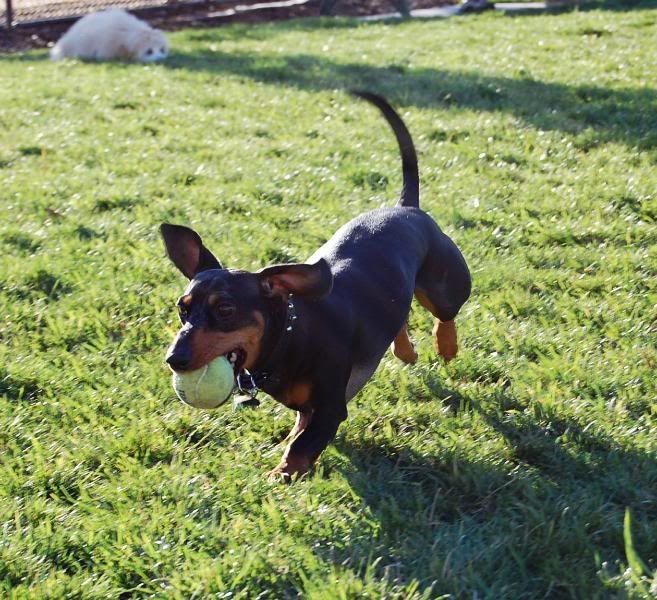 We met a celebrity doxie! It's
Sammy Davis
, the winner of the 2007 Wienerschnitzel National Dachshund Races!
I can't wait until the next time we go to the dog park.

Kisses,
Franny