We spent most of our afternoon outside in the yard. I caught the scent of a small animal in the grass and started digging.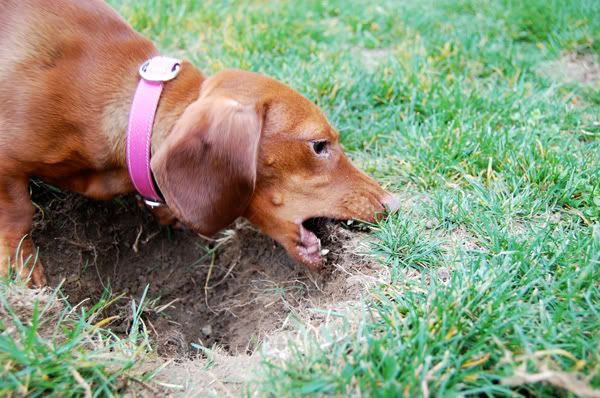 I not only use my paws to dig, I also use my mouth to chomp away chunks of grass and dirt. It tastes horrible.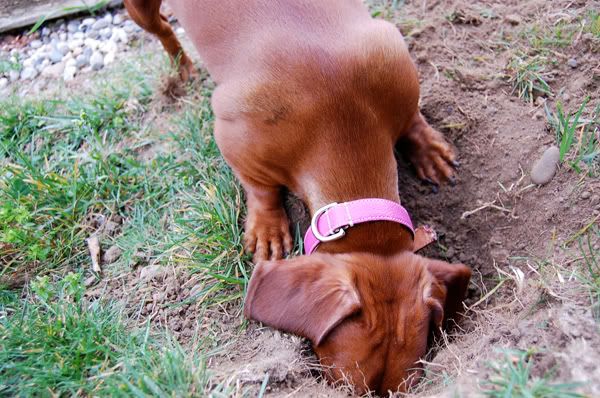 I'm getting closer, I can smell success!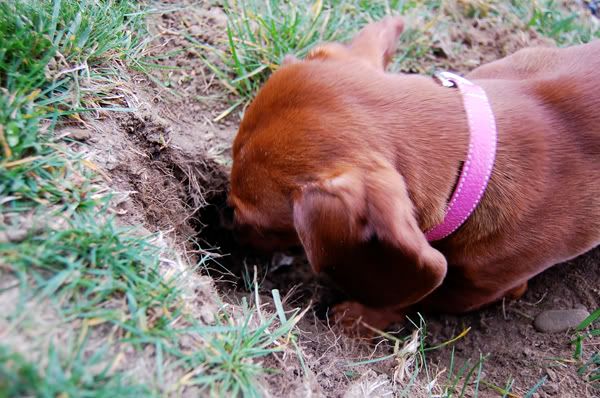 I'm just doing what I do best.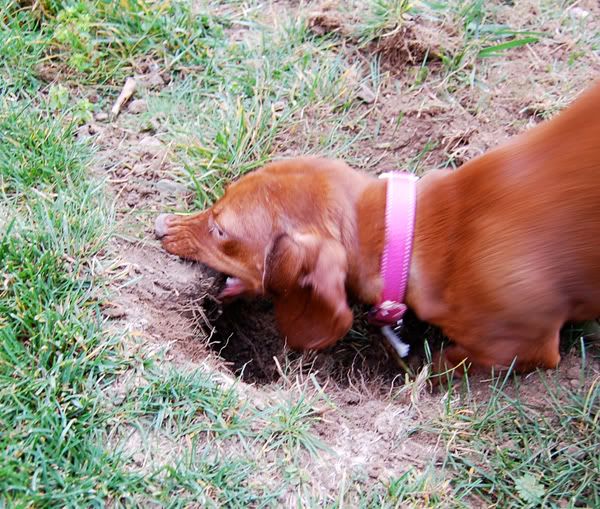 Gross dirt won't stop me from getting that gopher!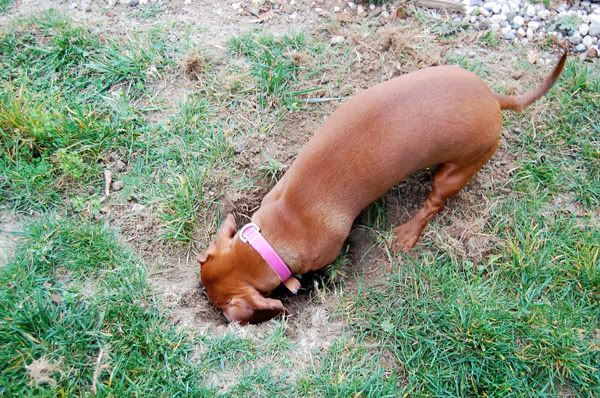 Where are you? Come out, come out!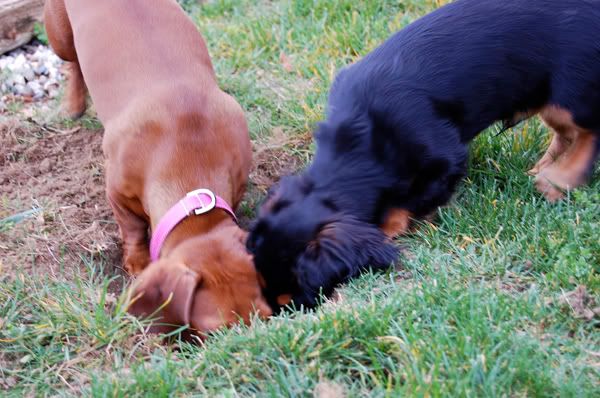 Brody needs to leave me alone. He's too young to understand what's going on here.

I ended up with a mouth full of mud with grass stuck in my teeth. I will get him next time for sure!
Go for gopher,
Franny