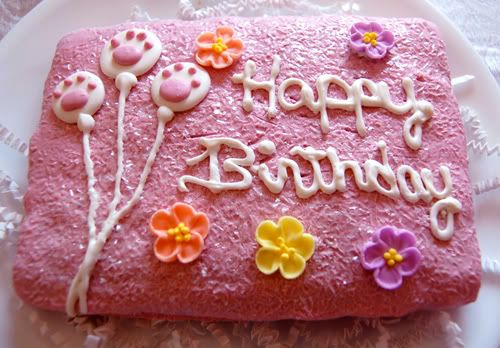 Happy Birthday to me, Happy Birthday to me, Happy Second Birthday Princess Franny, Happy Birthday to me!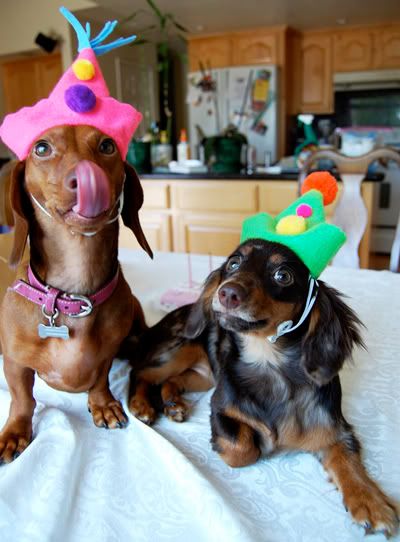 That cake looks yummy...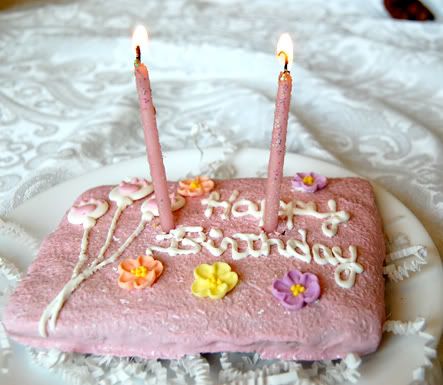 Two candles for turning two years old.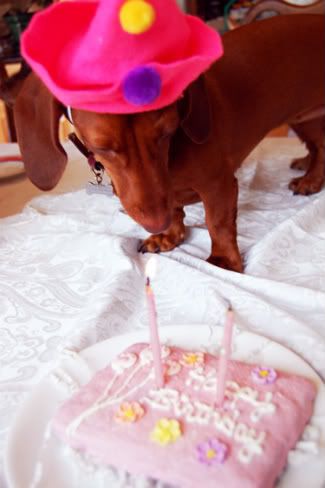 Hey, why is my cake on fire? And why am I wearing this silly party hat instead of a tiara or crown?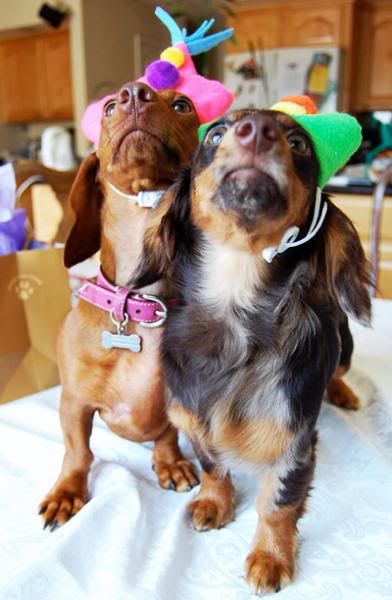 GIVE US CAKE!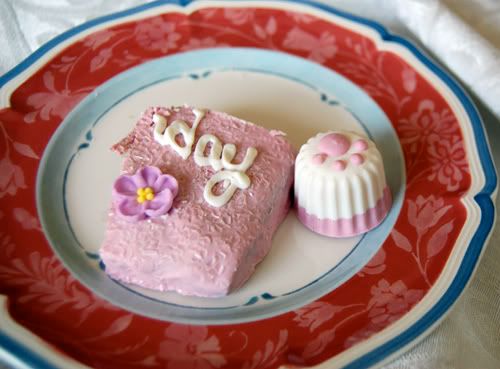 And a piece of yogurt candy.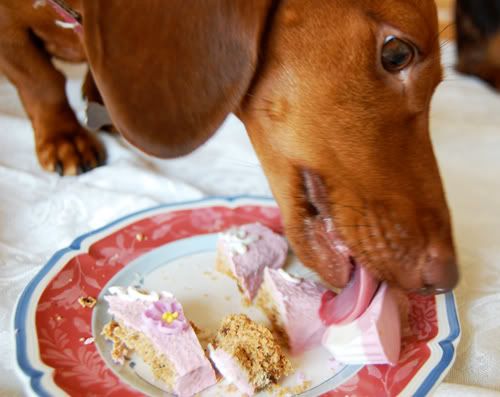 Yummy, yum, yum.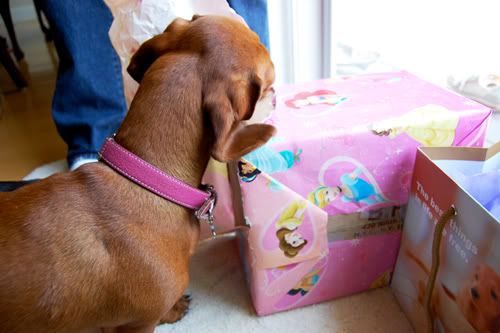 Ripping paper is the most fun a doxie girl can have!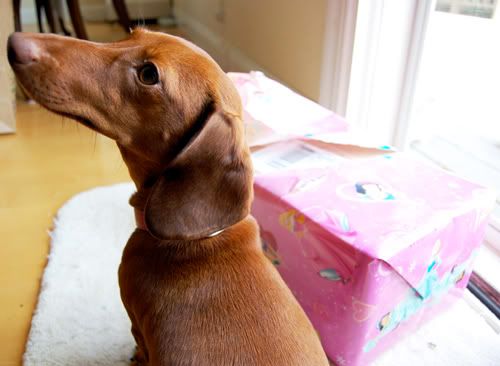 A little help, please.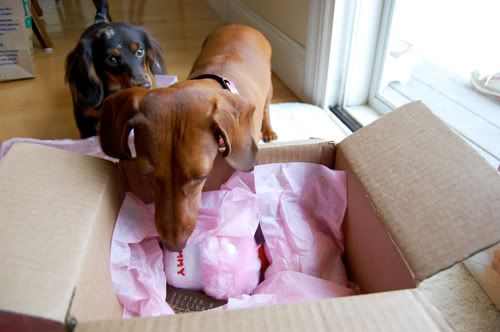 OOOOOh...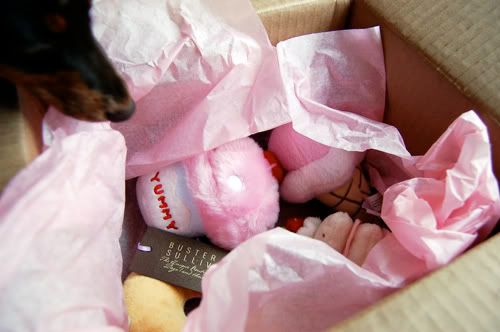 Margot, don't be jealous. Now step away from my presents.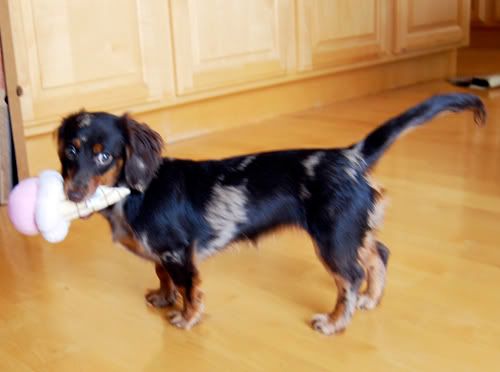 HEY, where do you think you're going with that?!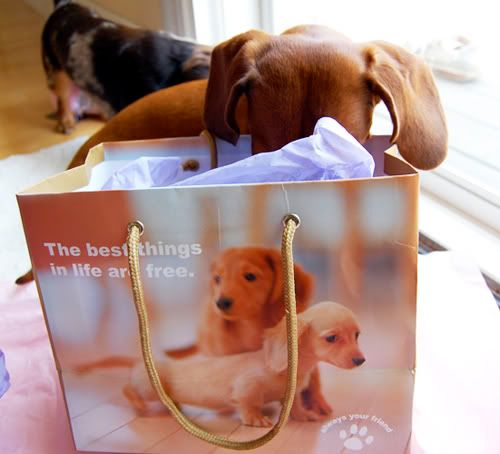 What's in here???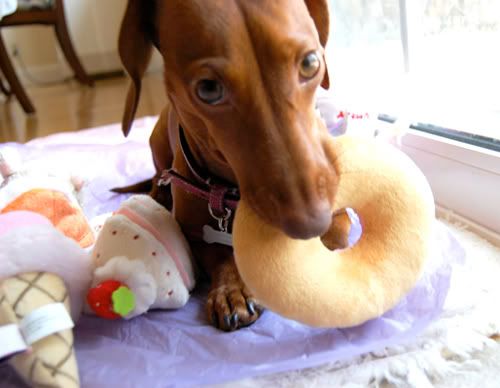 I love my new donut.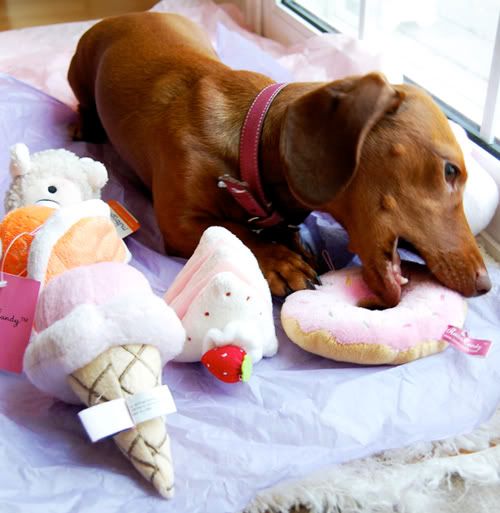 Oh donut, how I wish you were real. Then I would love you more -- for at least three seconds.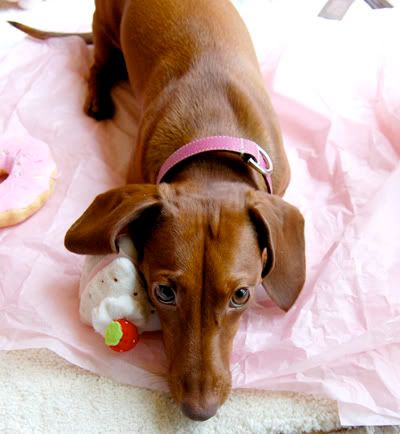 I'm pooped. What a perfect birthday.
I'm fourteen (in human years),

Franny

P.S. Happy Birthday to Chloe's Dad whose birthday is also today!