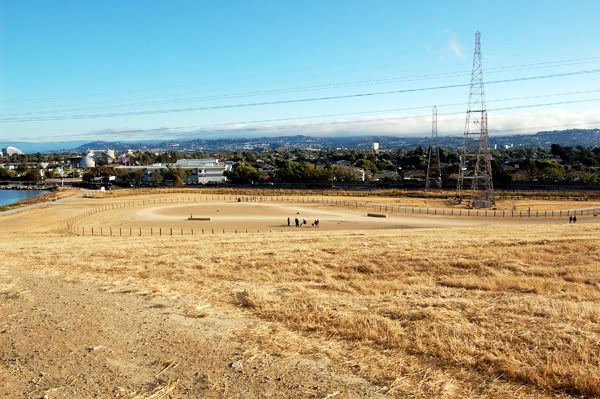 This is the huge dog park at the San Mateo shoreline. There's a big section for big dogs and a smaller section for small dogs. I technically belong in the "small" dog section, but I prefer the other side. I'm not scared!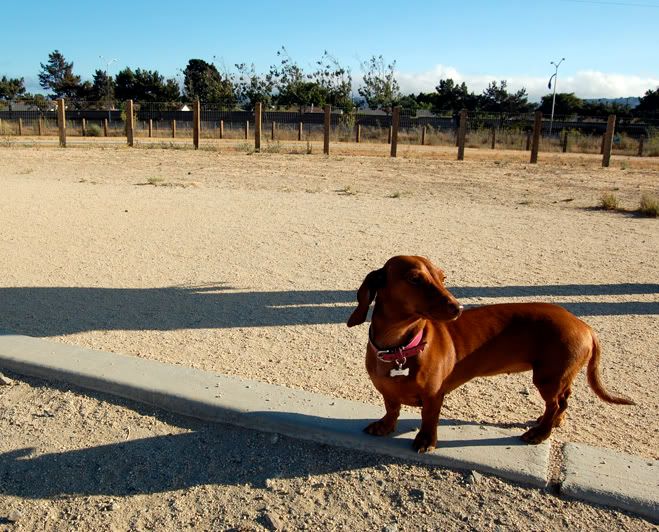 Those dogs over there are playing kind of rough... I hope they don't come over here.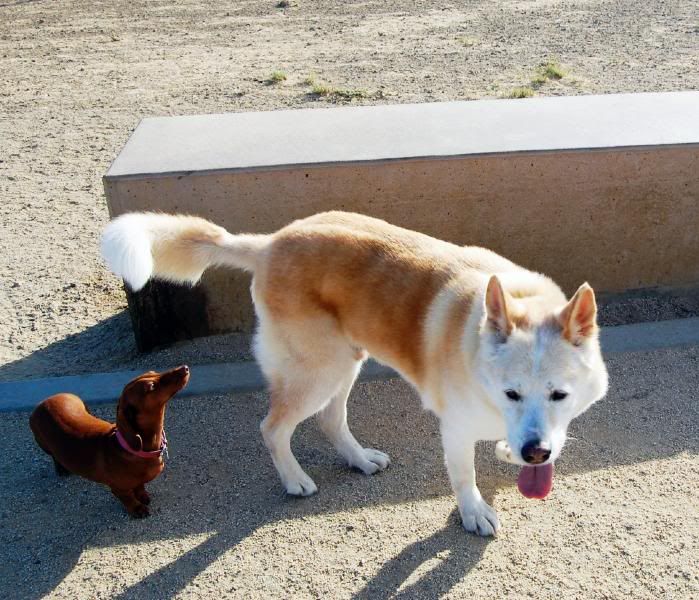 Hi! You're BIG!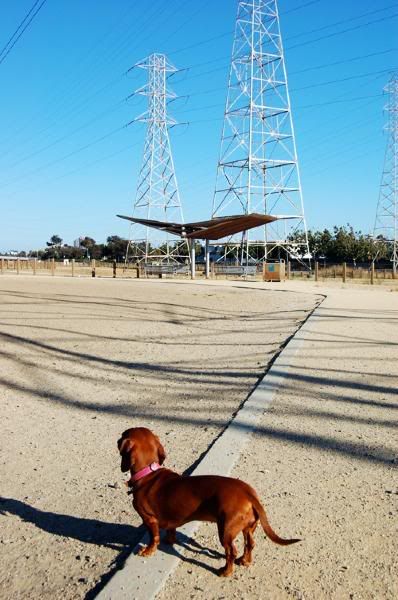 Hmm... there aren't very many dogs out today.
I'm flipping out.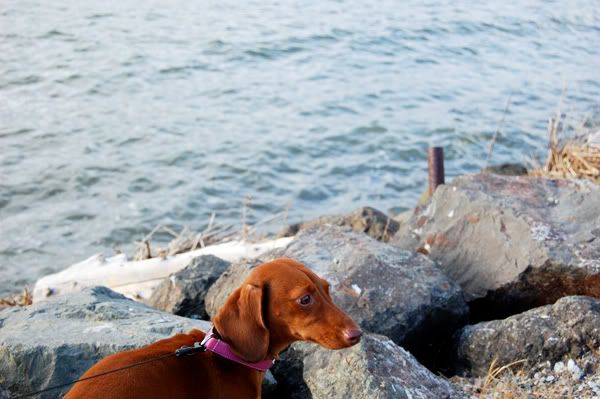 Why are we so close to the choppy and murky water?
Ruff,
Franny